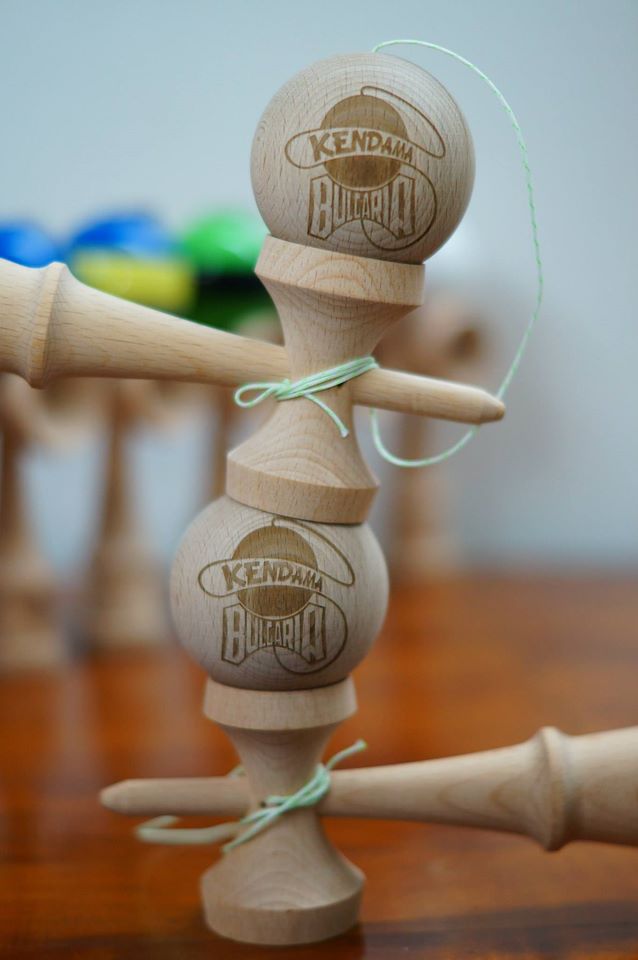 Kendama is extremely addictive wooden toy that comes from Japan. So-called "Skill toys" (toys developing skills) are a fun way that you feel like a real samurai. They develop reflexes, coordination, sense of balance and improve physical and mental health. In today's world of shiny, glowing toys and virtual computer game Kendama stands out with its unique design and the thousands of possible tricks and combos as you play.
The best thing about traditional toys is that regardless of gender and age, everyone can have fun, the only limits are those of your own creativity.
Kendama consists of "Ken" (handle) and "Tama" (Ball), which is associated with vrav.Trikovete represent variations of juggling with the ball at the 3 cups and skewering her on the handle / blade variety of static balance and tricks dynamic / rotating movements made using the cord and various grips of "Ken" -a or "Tama" s. The absorption of Kendama tricks requires practice, concentration, patience and creativity. Kendama not only traditional Japanese toy, it has become an official sport and juggling techniques, numerous competitions and thematic meetings organized in Japan, America and Europe.
Kendama Bulgaria will enable everyone to the magic of the activity and to draw inspiration from already practicing kendama of WakeUp! Bulgaria 2016.